Study Suggests Not Exercising Enough Worse Than Smoking, Diabetes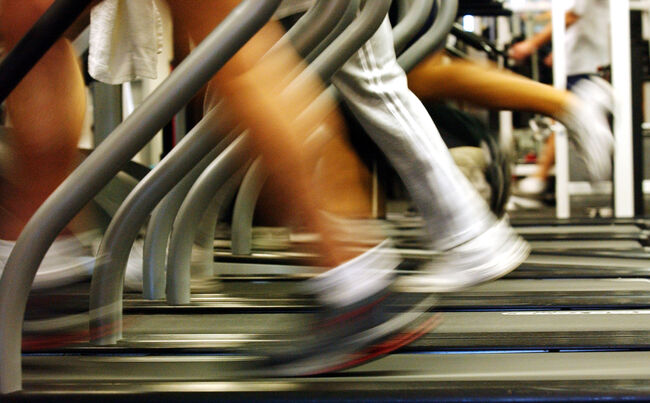 A scary new study from researchers at the Cleveland Clinic may finally get you off the couch. Scientists say that forgoing exercise puts your health at risk more so than traditional risk factors such as smoking, diabetes or heart disease.
According to the study published Oct. 19 in the "Journal of the American Medical Association Network Open," researchers looked at more than 122,000 patients who participated in a treadmill study between 1991 and 2014. Scientists found that those people with better cardiorespiratory fitness were linked to having longer lives, with those at the extreme aerobic fitness having the greatest benefits - especially for patients over 70 and those with hypertension.
The study suggests that the risk posed by not exercising were the same or even higher than other risk factors like smoking or heart disease.
"Aerobic fitness is something that most patients can control," said Wael Jaber, M.D., a cardiologist with Cleveland Clinic and lead author of the study, in a statement. "And we found in our study there is no limit to how much exercise is too much."
The study seems to back up other, multiple studies that tout the benefits of people getting regular exercise. Last month, the World Health Organization said that more than 1.4 billion people are physically inactive, putting them at risk for disease.
Researchers say it doesn't take much to see the benefits of exercising. A study by the Institute for Exercise and Environmental Medicine at Texas Health Presbyterian Hospital and the University of Texas Southwestern Medical Center, found that people exercising two to three days a week could minimize stiffening found in middle-sized arteries.
Photo: Getty Images