Girl Scouts Just Debuted A Brand New Cookie & It Sounds So Good
It's officially Girl Scout Cookie selling season! Joining the ranks of the Girl Scouts' delicious lineup of cookies this year is a brand new flavor that you'll want to try ASAP. The new flavor is Caramel Chocolate Chip, which Girl Scouts describe as a chewy cookie that features rich caramel, semi-sweet chocolate chips, and a hint of sea salt. The best part? It's certified gluten-free, so, even those with special dietary needs will be able to enjoy the new cookie.
The Caramel Chocolate Chip cookie is the second gluten-free treat to be added to Girl Scouts' cookie roster. In 2015, the Girl Scouts launched the Toffee-tastic cookie, which features a "buttery base with sweet, crunchy, golden toffee bits."
In addition to their gluten-free offerings, Girl Scouts offer a number of ther delicious cookies, including S'mores, Thin Mints, Samoas, Tagalongs, Trefoils, Do-si-dos, Lemonades, Savannah Smiles, and Thanks-A-Lots.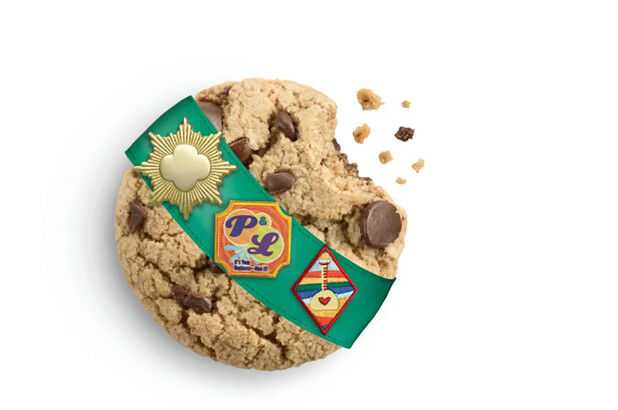 By enjoying these yummy treats, you're also supporting a great cause. "Through the Girl Scout Cookie Program, cookie customers help fund life-changing Girl Scout experiences while building the next generation of female entrepreneurs," GSUSA CEO Sylvia Acevedo explained. "And because all Girl Scout Cookie proceeds stay local to power year-round troop projects and activities, when you buy Girl Scout Cookies you are making an investment in girls and in your local community."
Girl Scouts sell cookies all across the country for about $5 a box. Which flavor will you be buying this year?
Photo: Getty/Girl Scouts