St. Vincent Opens Up About Empowering Women In The Music Industry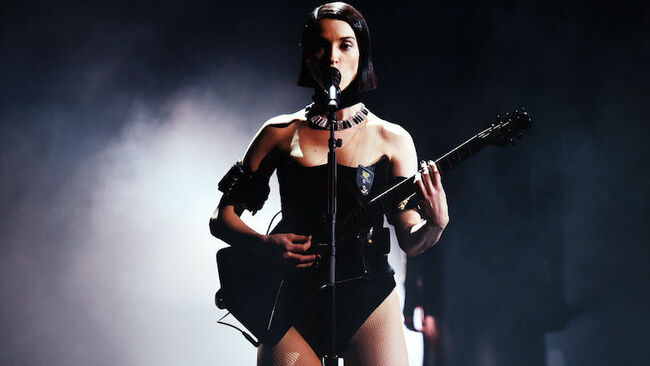 This year's GRAMMYs saw an abundance of female artists perform and win the lauded golden gramophone, and Annie Clarke couldn't be happier. The artist known as St. Vincent is all about empowering fellow women, and is thankful that she's in a position where she's able to make employment decisions.
"I'm in a position where I get to hire people," she told Rolling Stone. "In the past couple years of this [Masseduction] album campaign, it's been really female-centric. From the directors of show to content to the people I employ on tour, I feel that I'm very lucky to be able to employ women, because I am a woman. And I'm not threatened by other powerful women. I encourage them and I also enjoy being surrounded by them."
When Clarke won the Best Rock Song award on Sunday night (February 10) for "Masseduction," she thanked Laura Sisk, the "badass" engineer who mixed the song. And she's helping pave the way for more Lauras.
"As all systems of power go, you need a seat at the table," she explained. "If you're not at the table, you're on the menu. So it's a question of having more women in positions of power to give people a chance who, for reasons of unfortunate systemic sexism in this case, have not had the opportunity. I'm on a coalition with Alicia Keys to encourage female songwriters and engineers."
Aside from making strides with her own albums, Clarke is also producing an album for another fierce group of ladies: Sleater-Kinney. "I love the record we made," she gushed. "It's f***ing vicious."
Photo: Getty Images